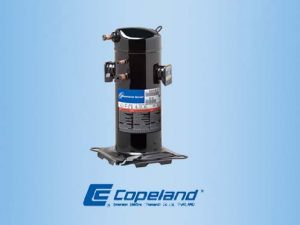 We are an authorized dealer of Emerson Copeland scroll compressor for air conditioning made in China, We supply all kinds of Emerson Copeland scroll compressor for air conditioner, range from 1.3HP – 40HP, including 2HP emerson copeland scroll compressor ZB15KQ.
If you want a quote for a new 2HP emerson copeland scroll compressor ZB15KQ, or would like to know more about our company, services and products, please feel free CONTACT US.

Pioneering Technologies For Best-in-class Products
Emerson Climate Technologies is the world's leading provider of heating, ventilation, air conditioning and refrigeration solutions for residential,commercial and industrial applications,supporting the industry with advanced technology,technical support and training services.
For more than 80 years, Emerson have been introducing innovative technology to the market, from the first semi-hermetic and hermetic compressors in the 1940s and 1950s, the high efficiency Discus semi-hermetic, air conditioning and heating scroll compressors in the 1980s and 1990s, to the new Stream semi-hermetic and the digital scroll compressor technology of today.
Based on this, Emerson have developed an unequalled range of solutions for the refrigeration and air conditioning markets, In recent years, Emerson have become a major solution provider to the air conditioning and refrigeration industry. Our range of Copeland Brand products addresses the diverse needs of all of these markets. With scrolls and semi-hermetic compressors available for all main refrigerants, equipped with smart electronics and capable of modulation, Emerson Climate Technologies has taken compression technology to new heights.
Emerson Copeland Scroll Compressor Series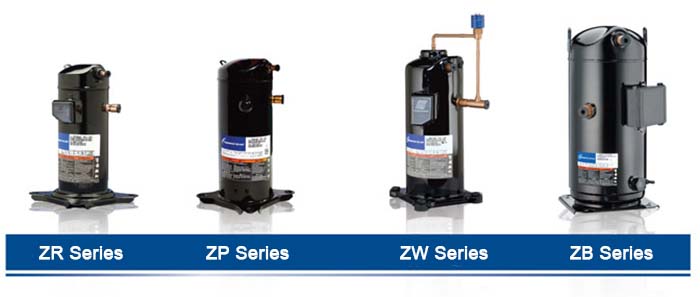 Features for Emerson Copeland Scroll Compressor
1. Wide scroll line-up
2. Low oil circulation rate
3. Low sound and vibration level
4. High efficiency for saving energy consumption
5. Place of Origin: China (Mainland)
6. Refrigerant: R22/R410A/R407C/R134a/R404A/R507
7. Certification: TUV, CCC, UL, VDE, CE, CRAA, TIS, KC, CB, INMETRO
Emerson Copeland Scroll Compressor Model Nomenclatures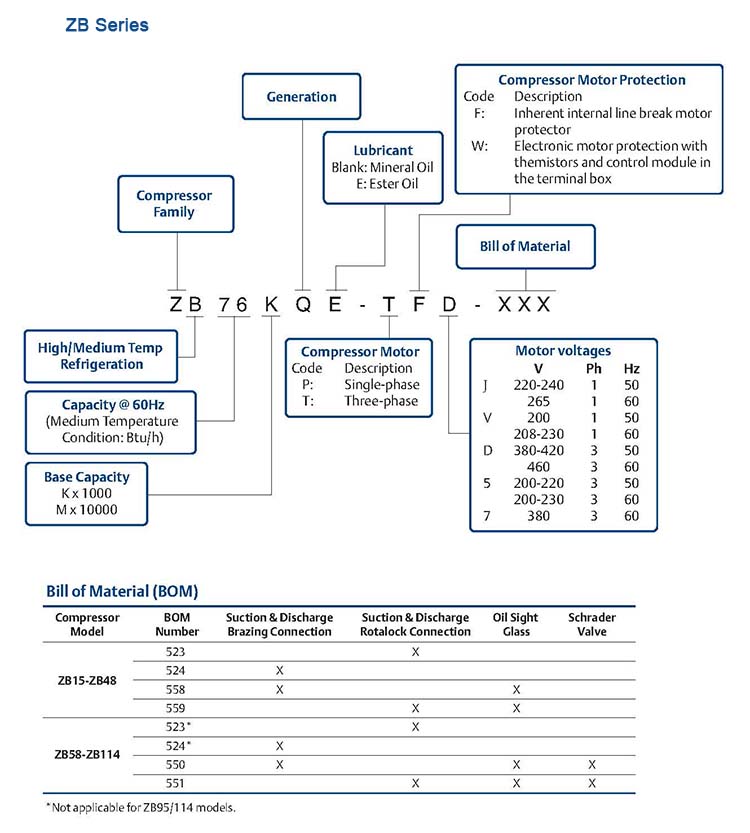 You can Download Emerson Copeland Scroll Compressor Catalog to get the all models list.
2HP emerson copeland scroll compressor ZB15KQ Specifications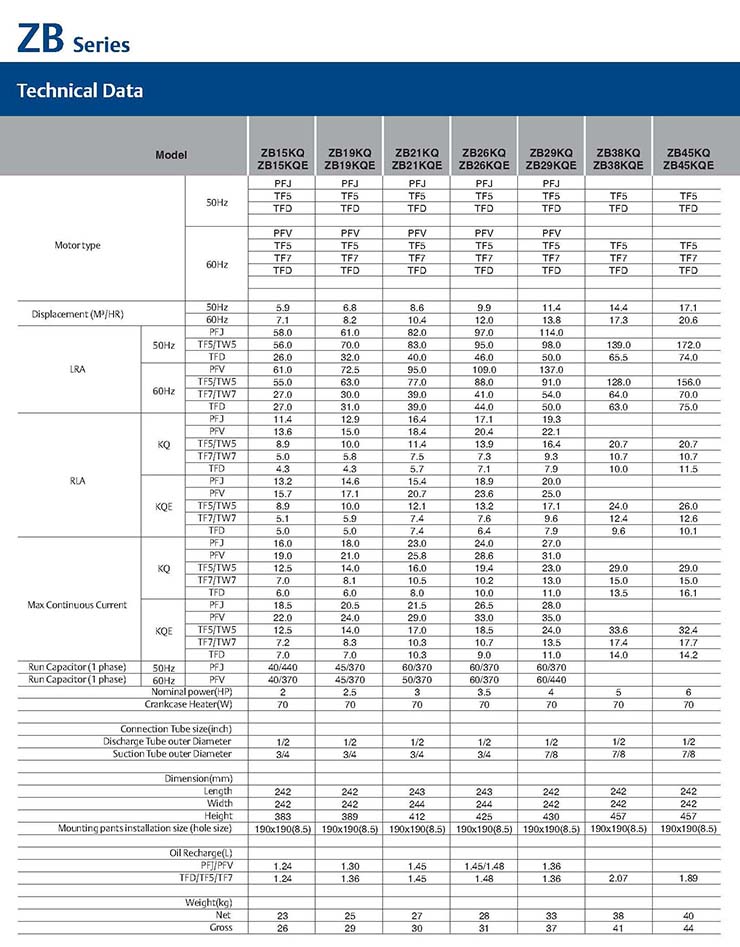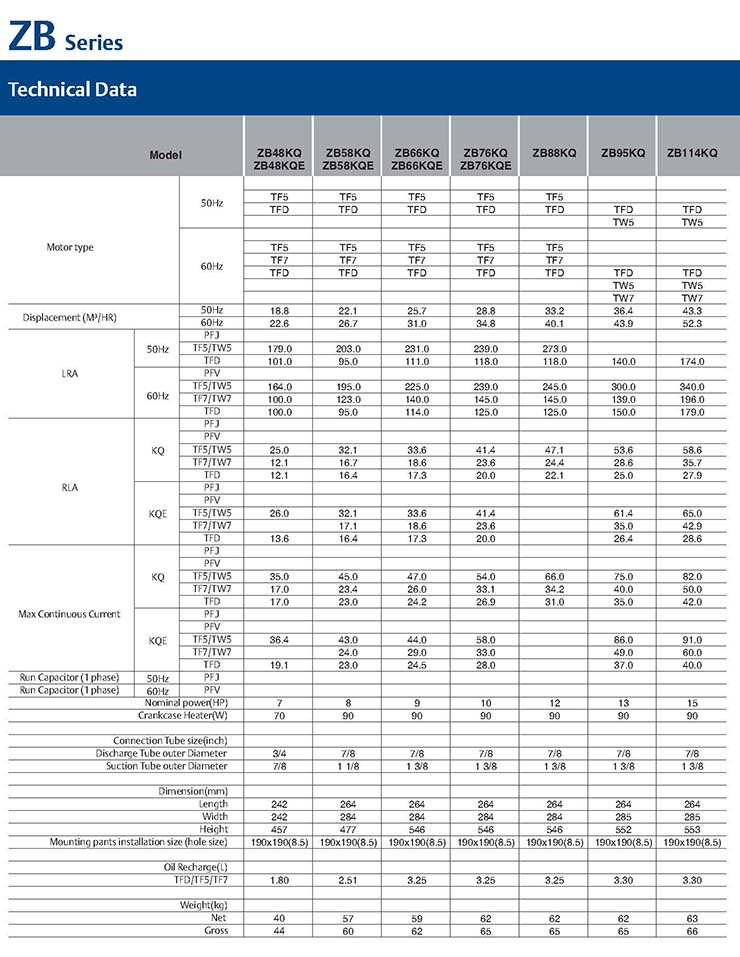 If you don't know which model is suitable for you, you could send message to us. We have several professional engineers to make a customized solution for you. ↓↓

Packing & Delivery time Of Emerson Copeland Scroll Compressor
1. Packing: Pallet, wooden case or with outer carton, or as per customers' specific requirements.
2. Delivery time: Shipped in 15~30 working days after payment.