NEWEX HVAC/R Compressor Company was established in 2008, Guangzhou, China. Our company has more than 12 years of experience in HVAC/R compressor field. We are a professional authorized dealer of Copeland Danfoss Sanyo Panasonic GMCC LG Hitachi Secop Embraco Samsung Tecumseh Bitzer compressor in China. We only focus on HVAC/R compressor and HVAC Parts to make sure the best price and quality for customers. We promise to provide new and unused compressor, and you will never purchase items that are refurbished or reconditioned.
We registered a Hong Kong Company in 2012 in order for expanding overseas market. Handling export business with HK Company, we are able to provide efficient orders and delivery services overseas. We have exported products to many countries and regions, such as US, Australia, India, North America ,South America, Southeast Asia, Europe, Middle East and Africa, etc.
Our employee are all customer orientation. We always aim to fulfill requests of our customers. We believe that integrity, professionalism and mutual benefit will always to be a valuable bridge between us in the supply chain. We sincerely look forward to work with you to achieve a win-win cooperation.
If you want a quote for a new HVAC/R compressor, or would like to know more about our company, services and products, please feel free CONTACT US.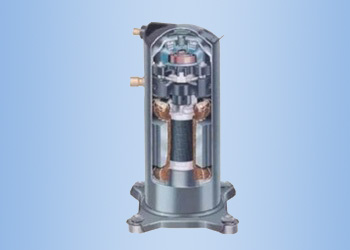 There are various types of compressors used in the refrigeration and air conditioning machines, these are: reciprocating, rotary, screw, centrifugal and scroll. Refrigeration compressors and air conditioning compressors provide air conditioning, heat pumping, and refrigeration for large-scale facilities and equipment. They use compression to raise the temperature of a low-pressure …