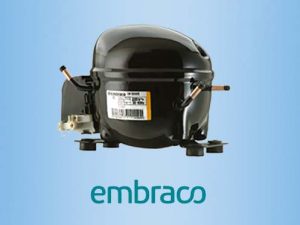 We are an authorized dealer of Embraco compressor for household refrigeration made in China, We supply all kinds of Embraco compressor for light commercial market, range from 1/8 – 7/8HP.

EMBRACO is a company specialized in cooling solutions and world leader in the hermetic compressor market. Our mission is to provide innovative solutions for a better quality of life, always attentive to technological excellence and sustainability.
Founded in Joinville (SC), in southern Brazil, Embraco began producing in 1971 initially, to supply the Brazilian refrigerator industry, which at that time relied on imported compressors. Over the next decade, it was selling its products on five continents. In anticipation of economic globalization in the early 1990´s, EMBRACO initiated the process of opening production bases outside of Brazil and the consequent expansion of its global sales, consolidating its global leadership.
Besides the range of compressors, the Company also produces in its manufacturing units – located in Brazil, Italy, China and Slovakia – electrical components, cast iron, and complete cooling systems – for home and commercial use. The Company also produces electronic components, used in the optimization of appliances.
Technological leadership, operational excellence and sustainability are some of the pillars which ensure the EMBRACO differential over other important companies in the world market. Its products are now considered the favorite by leading home appliance manufacturers and are spotlighted by manufacturers of commercial refrigeration equipment.
Features for Embraco Compressor
1. The smartest
2. Most efficient and cost effective
3. Easy to install, Energy saving, efficiency and silence
4. Designing and delivering intelligent compressor
5. Place of Origin: China (Mainland)
6. Refrigerant: R600a/R134a
7. Certification: TUV, CCC, UL, VDE, CE, CRAA, TIS, KC, CB, INMETRO
You can Download Embraco Compressor Catalog to get the all models list.
The Most Commonly Used Of Embraco Compressor Models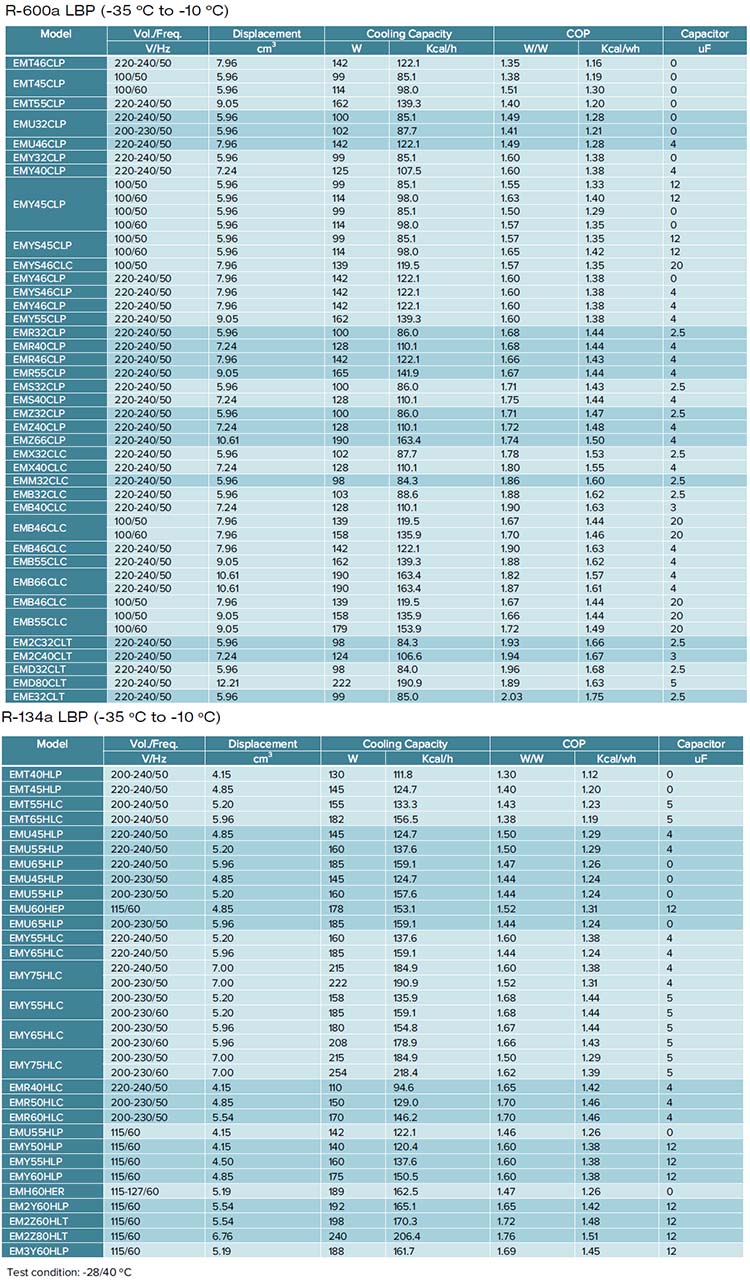 If you don't know which model is suitable for you, you could send message to us. We have several professional engineers to make a customized solution for you. ↓↓

Packing & Delivery time Of Embraco Compressor
1. Packing: Pallet, wooden case or with outer carton, or as per customers' specific requirements.
2. Delivery time: Shipped in 15~30 working days after payment.