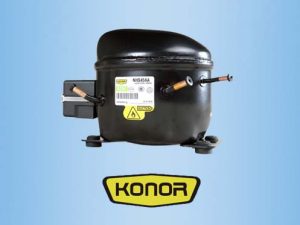 We are an authorized dealer of KONOR compressor for household refrigeration made in China, We supply all kinds of KONOR compressor for light commercial market, range from 1/8 – 7/8HP.

KONOR is committed to R&D and production of high efficient and environmental friendly refrigerator compressors, with the registered capital of RMB320 million and an annual output of up to 4.5 million sets. We inherit the manufacturing technologies of Italy Zanussi and propose stringent requirements of the compressor quality, specializing in providing customers with products characterized by low energy consumption, low noise, stability and reliability and striving to become the characteristic compressor supplier for commercial use in the industry.
KONOR have an state-level R&D center and a strong R&D team, which provide favorable support for product progress. KONOR's products cover a variety of refrigerants applied to the refrigeration industry such as R600a, R134a, R290 and R404A with extensive specifications and wide range of application, which can be used in refrigerators, freezers, display cabinets, kitchen cabinets, ice machines, water heaters, clothes dryers and other household and commercial refrigeration and heating appliances, achieving whole series coverage of various power supplies applied in the world. Among them, we take the lead to realize large scale production and market application of R290 refrigeration compressor in the domestic compressor industry.
KONOR provided with sophisticated parts processing equipment, efficient production lines and advanced process monitoring and factory test equipment, and provide customers with products which have been certified by CCC, VDE, TUV, UL, ETL and so on. Furthermore, we strictly adhere to RoHS directive, and carry out production and offer high-quality services as required by customers.
KONOR Compressor Product Line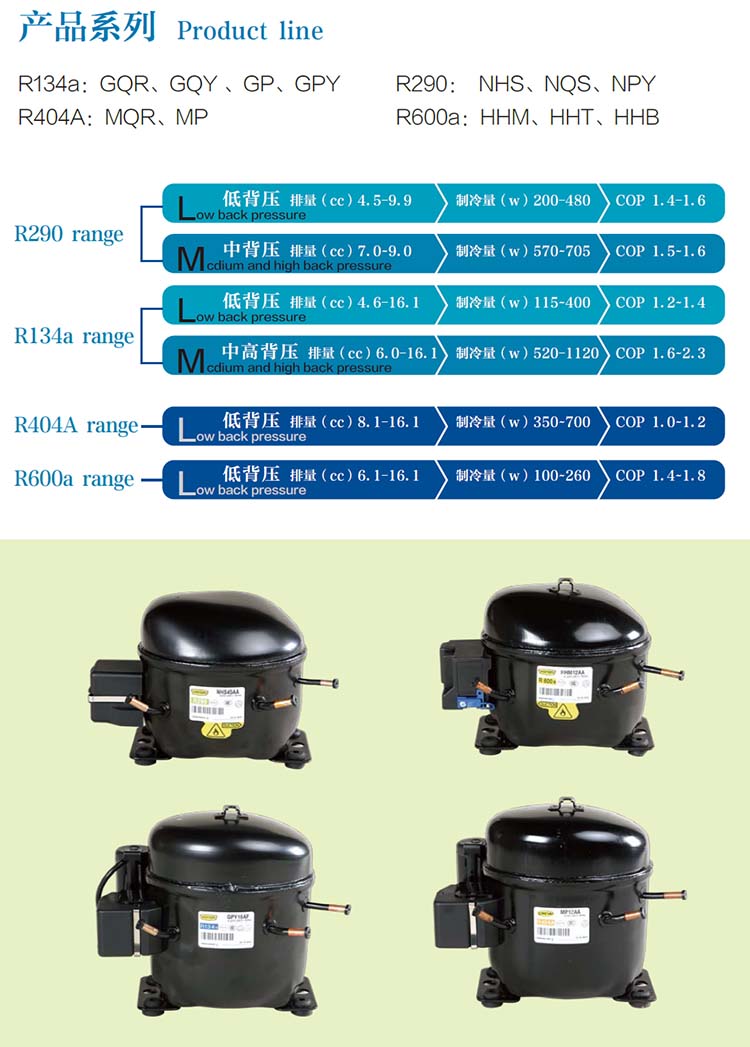 Features for KONOR Compressor



1. The smartest
2. Most efficient and cost effective
3. Easy to install, Energy saving, efficiency and silence
4. Designing and delivering intelligent compressor
5. Place of Origin: China (Mainland)
6. Refrigerant: R290/R404A/R134a/R600a
7. Certification: TUV, CCC, UL, VDE, CE, CRAA, TIS, KC, CB, INMETRO
You can Download KONOR Compressor Catalog to get the all models list.
The Most Commonly Used Of KONOR Compressor Models




If you don't know which model is suitable for you, you could send message to us. We have several professional engineers to make a customized solution for you. ↓↓

Packing & Delivery time Of KONOR Compressor



1. Packing: Pallet, wooden case or with outer carton, or as per customers' specific requirements.
2. Delivery time: Shipped in 15~30 working days after payment.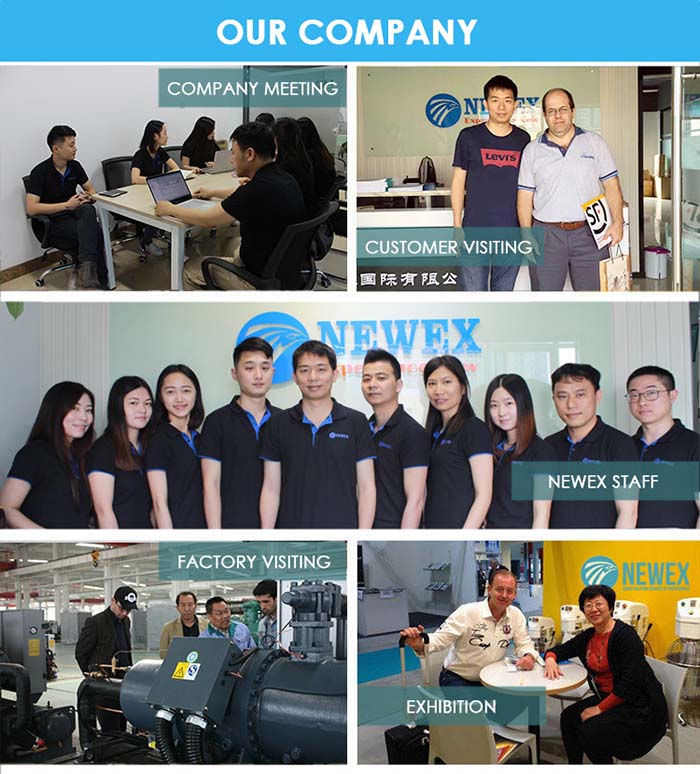 NEWEX HVAC/R Compressor Company was established in 2008, Guangzhou, China. Our company has more than 10 years of experience in HVAC/R compressor field. We are a professional authorized dealer of Copeland Danfoss Sanyo Panasonic GMCC LG Hitachi Secop Embraco Samsung Tecumseh Bitzer compressor in China. We only focus on HVAC/R compressor and HVAC Parts to make sure the best price and quality for customers. We promise to provide new and unused compressor, and you will never purchase items that are refurbished or reconditioned. 
We registered a Hong Kong Company in 2012 in order for expanding overseas market. Handling export business with HK Company, we are able to provide efficient orders and delivery services overseas. We have exported products to many countries and regions, such as US, Australia, India, North America ,South America, Southeast Asia, Europe, Middle East and Africa, etc.
Our employee are all customer orientation. We always aim to fulfill requests of our customers. We believe that integrity, professionalism and mutual benefit will always to be a valuable bridge between us in the supply chain. We sincerely look forward to work with you to achieve a win-win cooperation.
If you want a quote for a new HVAC/R compressor, or would like to know more about our company, services and products, please feel free CONTACT US.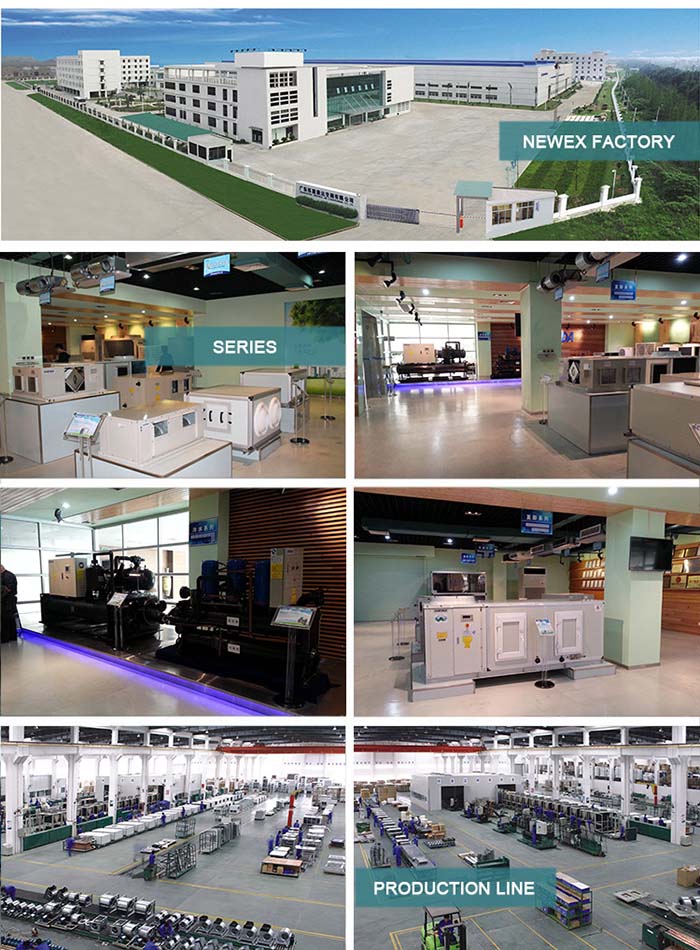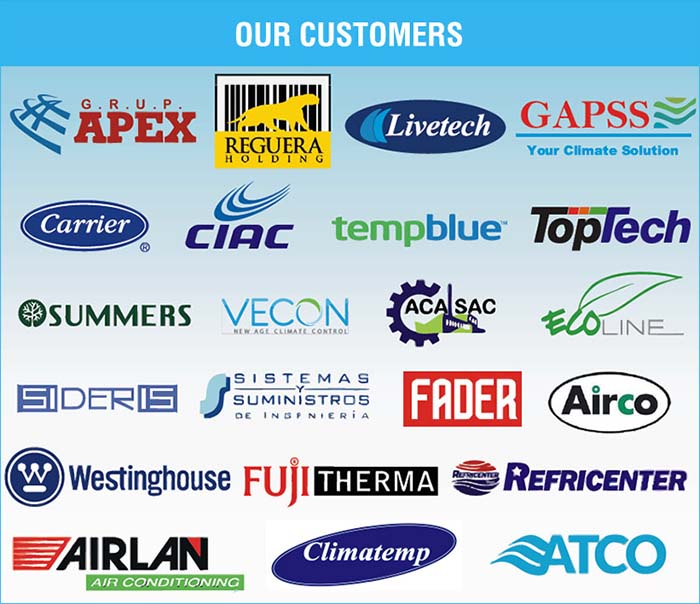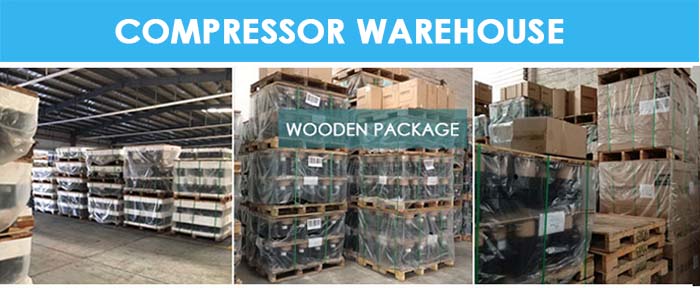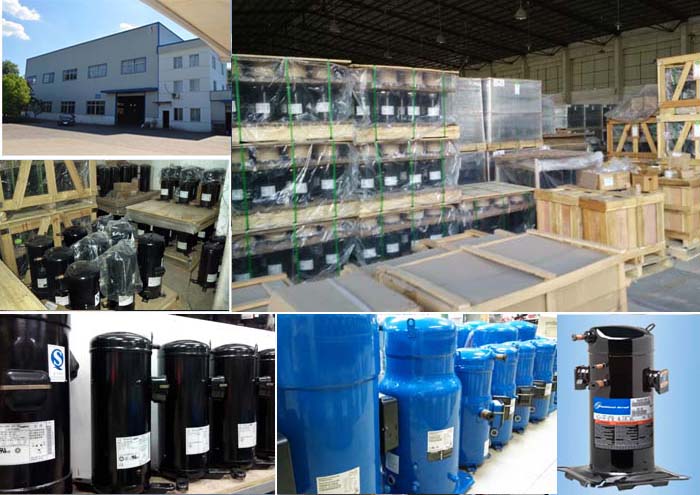 NEWEX HVAC/R Compressor FAQ
1. Is there any refurbished compressor for sale?
– Sorry, we do not have any refurbished compressor for sale. We are the professional authorized compressor agent selling high quality product with competitive price.
2. What are your terms of payment terms?
– Payment<=5000USD, 100% in advance. Payment>5000USD, 30% T/T in advance ,balance before shippment.
3. What's the validity of Quotation?
–Verbal quotations are only good for the same day quoted. Written quotations will be honored for thirty (30) days from the day quoted.
4.  What's the delivery date?
– The delivery time is based on stock availability of all part(s).It will take about 7 working days with the regular models when we received your order, and about 30 working days with the special models.
5. What's the transportation?
– Because there is a small amount of refrigerant lubricating oil in the compressor, it can not be airlifted, and can not send by express (Ups ,Dhl , ETC.), can only be shipped by sea.
6. Shipping Methods and Freight policy
– Shipping Methods and Costs Depending on the item(s) you purchase on NEWEX HVAC/R Compressor Company and the location to which the items will be delivered. All shipments are prepaid and add. All Internet orders are shipped via standard delivery by default.
Title and risk of loss will be passed on to purchaser on delivery to the common carrier. If product is damaged in transit, recipient must file claim with carrier NOT WITH NEWEX HVAC/R Compressor Company.
7. Could I purchase items not listed on your site?
– If you need an item isn't not on our website, please contact us. We'd like to find the product you need. Please contact us by e-mail at  justin@philexi.com for pricing and availability information.
8. How will I know when my orders being shipped?
– Once your order is shipped, you will receive an e-mail to the address you provided with the tracking number. You can check the progress of your product(s) all the way to your front door~! If you did not receive that kind of e-mail when you ordered, please contact us  justin@philexi.com and we will be happy to track your package for you~!
9. Do you have a local distributor close to me that I can get it from?
– So far we only have our location in China; all items will ship for you.
10. Is there any refund on custom or special orders?
– There is No Refunds on Custom or Special Orders. You can't cancel once we place the order from the factory. Please check all information carefully. All custom orders are non-returnable which includes non-standard stock items. WE HAVE A NO RETURN / NO REFUND POLICY ON ALL CUSTOM ORDERS. WE WILL NOT ACCEPT ANY RETURNS NOR ISSUE ANY REFUNDS. "No Cancellations!!!!!!
11. After-sales Service Provided?
– No overseas service provided.
Contact NEWEX HVAC/R Compressor Company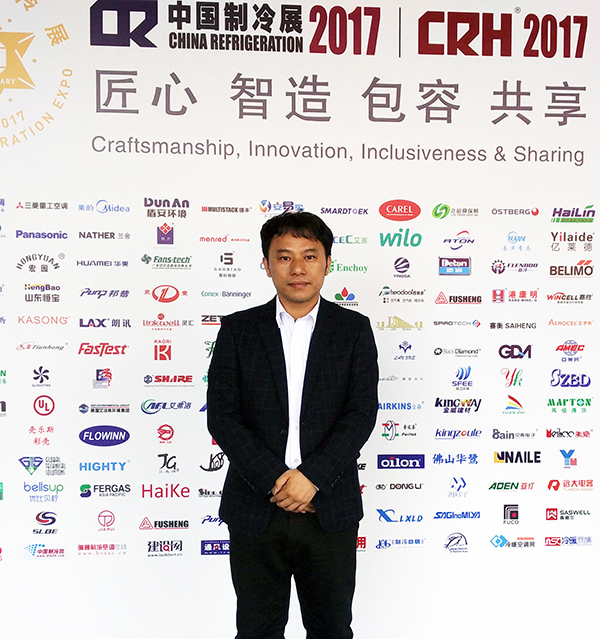 Sales Manager: Mr. Justin
Email: justin@philexi.com
Skype: liangshizong
Mob./WeChat/WhatsApp: +86 13928822021
Tel.: +86 20 84509446
Addr.: R 508, 5F Innovation Center, Hengda Industrial Park, 3rd Bigui Rd, Nanpu Panyu District Guangzhou China 511431